If you're even remotely interested in killing mosquitoes, you've probably seen ads for plastic tubes that are filled with water, sugar, and yeast. The marketing pitch is that the thousands of mosquitoes lurking in your yard will be drawn to the devices by carbon dioxide (emitted by yeast when it consumes sugar), then will all enter the device through tiny holes at the top, ingest some of the fluid inside (because mosquitoes forage for sweet liquids like nectar), squeeze back out of the tube through the same holes, and then die due to the effects of a chemical (table salt, boric acid, garlic oil, etc.) dissolved in the fluid. According to marketing claims, these tubes will completely rid your yard of mosquitoes for months.
Below are details on the eight such devices currently marketed in the United States.
Spartan Mosquito Eradicator
First sold in 2016 as the Spartan Mosquito Bomb, the company says these tubes will eradicate mosquito populations for up to 90 days. Active ingredient is table salt. Company is based in Hattiesburg, Mississippi and was founded by Jeremy Hirsch (a Which Wich? Superior Sandwiches franchisee) and Chris Bonner (works at chemical testing company).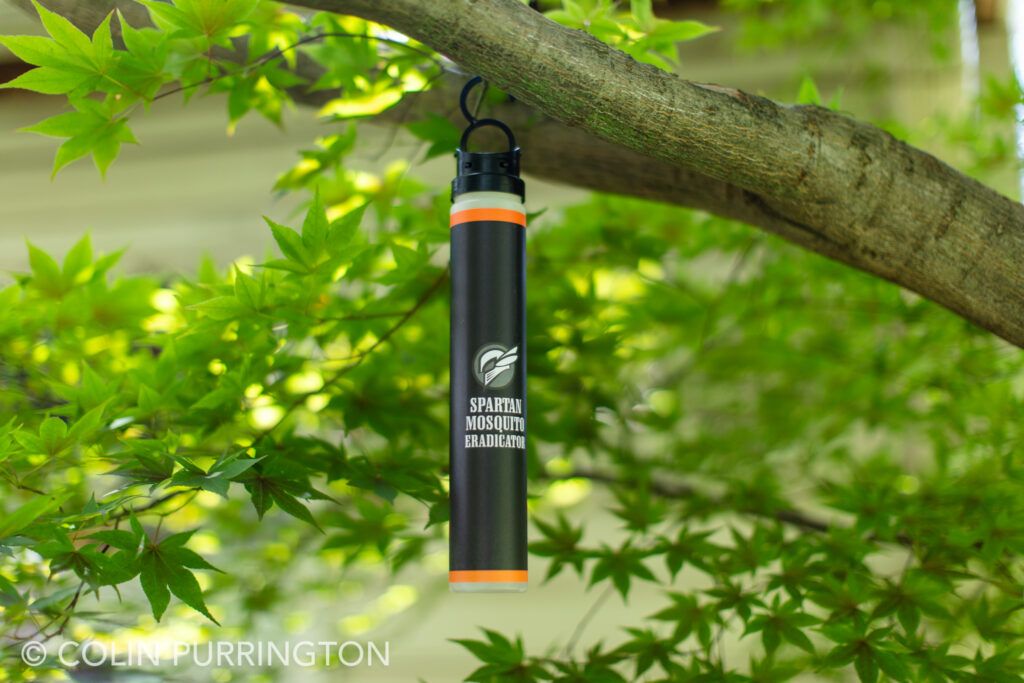 Sock-It Skeeter
Produced by the same company (AC2T, Inc.) that makes the Spartan Mosquito Eradicator. Likely also contains sodium chloride. Here is a commercial about the device.
Donaldson Farms Mosquito Eliminator
Marketed to eradicate mosquitoes for 90 days. Owners say that it has "more potent attractants in the lure for the traps than Spartan". Company is based in Chattanooga, Tennessee, and owned by Jeff Clowdus (owner of JCL Tech LED lighting) and his brother Tim.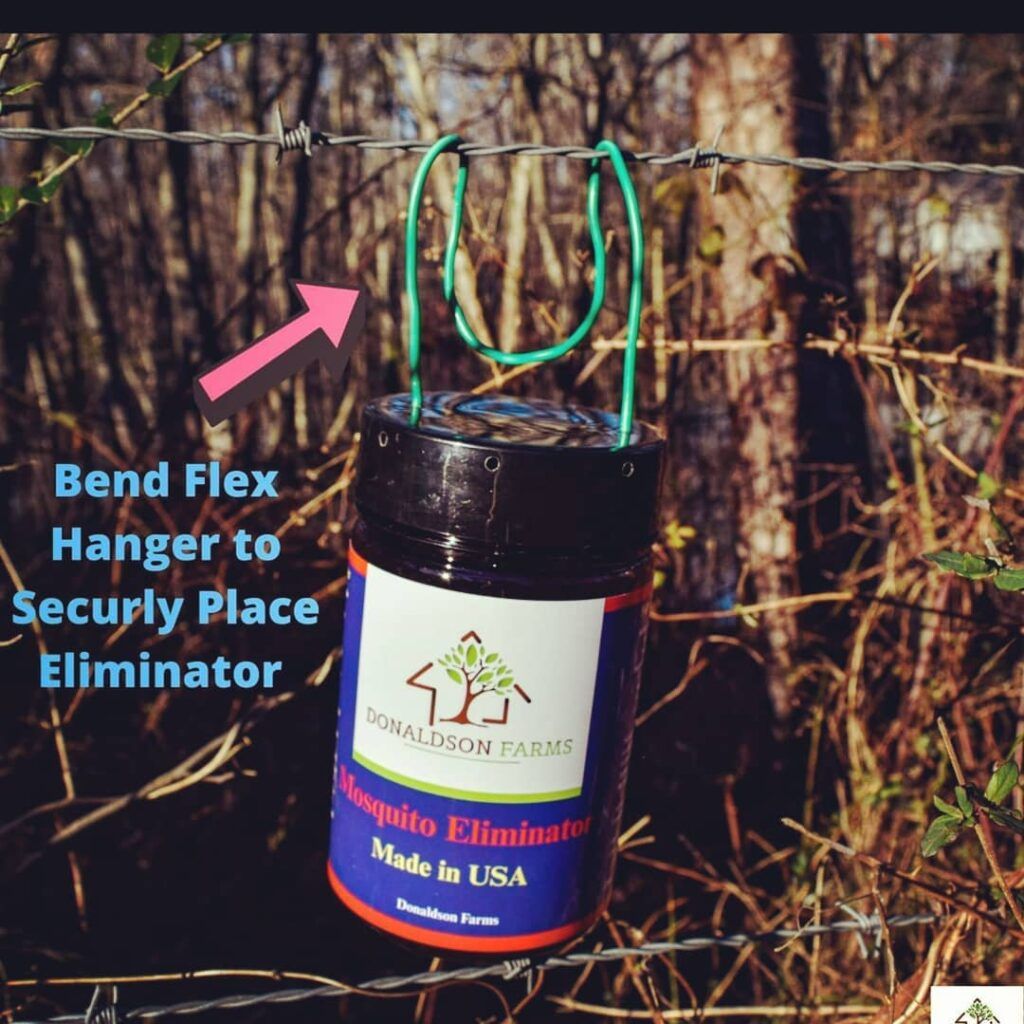 Mosquito XT
Company is based in Paragould, Arkansas, and owned by Kevin King, an insurance broker.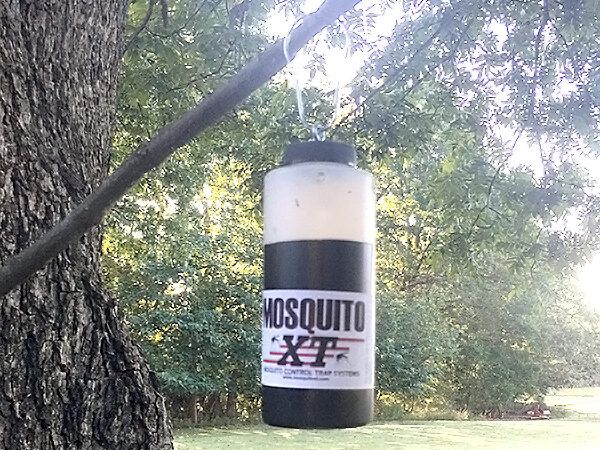 Spartan Mosquito Pro Tech
This device is essentially the same as the Spartan Mosquito Eradicator except that boric acid replaces table salt as the listed active ingredient. Here is a more complete comparison. Company claims it kills mosquito for 30 days.
Skeeter Eater
Company says it eradicates mosquitoes for 90 days. Distributed by Copia Products (makes baby products) in Memphis Tennessee and is owned by Wade Whitely. Manufactured in Columbia.
Skeeter Hawk Backyard Bait Station
Label lists garlic oil (not salt) as the active ingredient. Described as "highly effective" and providing "chemical free", "round the clock", "full-perimeter protection". Company is part of Alliance Sports Group based in Grand Prairie, Texas. Owned by Larry Easterwood and family.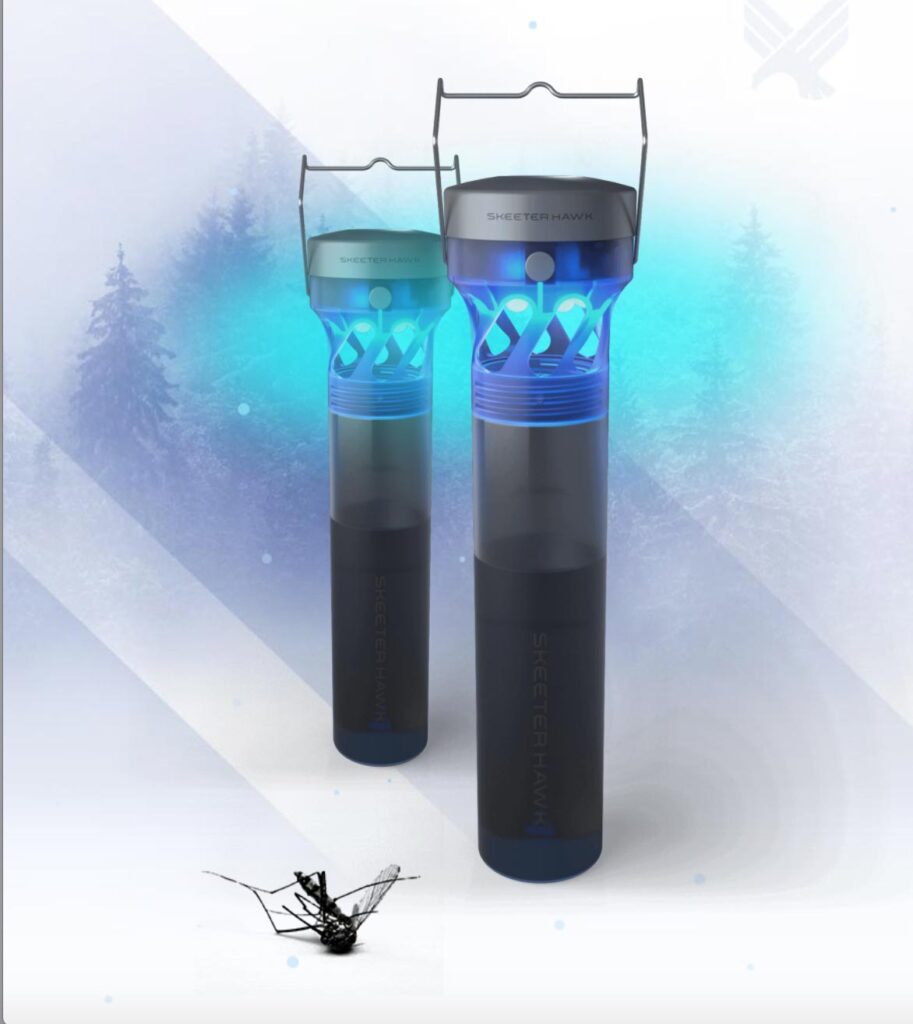 Mosquito Dynamiter
Owner claims the device will eradicate up to 95% of mosquitoes in 15 days for up to 90 days. Says mosquitoes "literally explode". It appears to be a black version of its Wasp & Bee Sugar Trap. Made by Vic West Brands based in Austin, Texas, and owned by Nick Olynyk, an expert on junior hockey.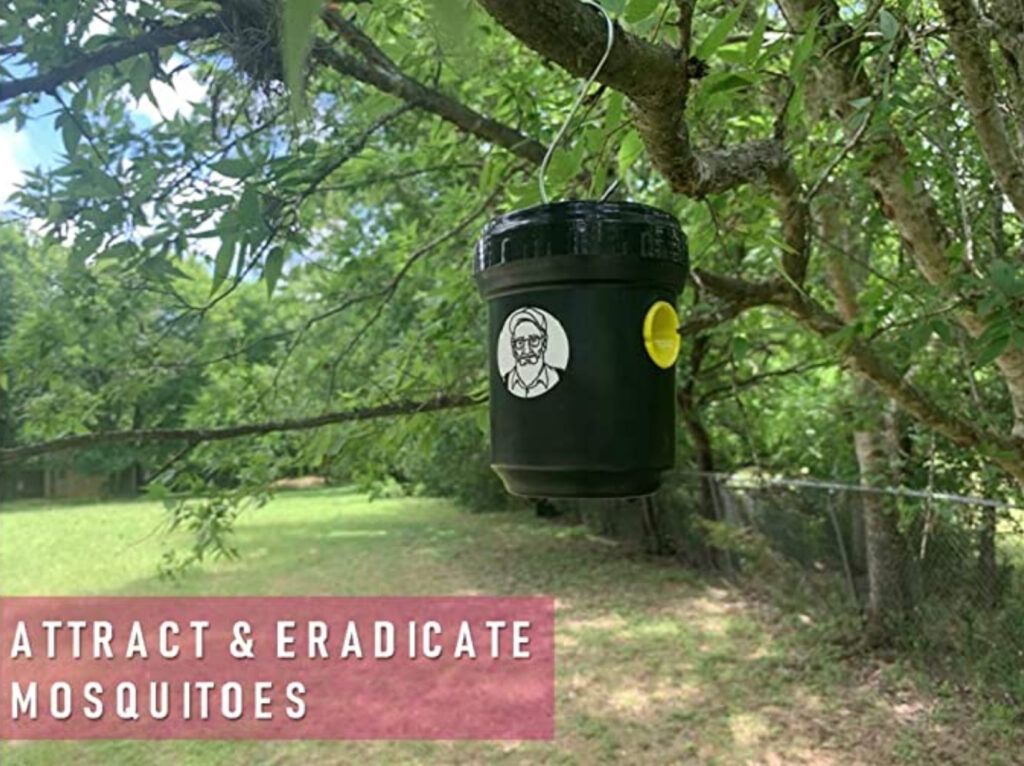 Do any these devices kill mosquitoes?
Only one of the above devices (the Spartan Mosquito Eradicator) has been evaluated by scientists, and they found that the device did not work. Also, Yee et al. 2020 determined that salt does not kill adult mosquitoes.