If you have an insect hotel, you should check your mason bee nests for Houdini flies (Cacoxenus indagator) before the season starts. These non-native flies consume the pollen inside mason bee nests, causing the bee larvae to starve to death. They are very easy to get rid if have nesting tubes that can be taken apart.
Killing them at the larval stage is easy. Just unwrap your nesting tubes during the winter and squish the larvae (below) before they mature into adults. If you're not into squishing things, submerge them in alcohol or soapy water before discarding.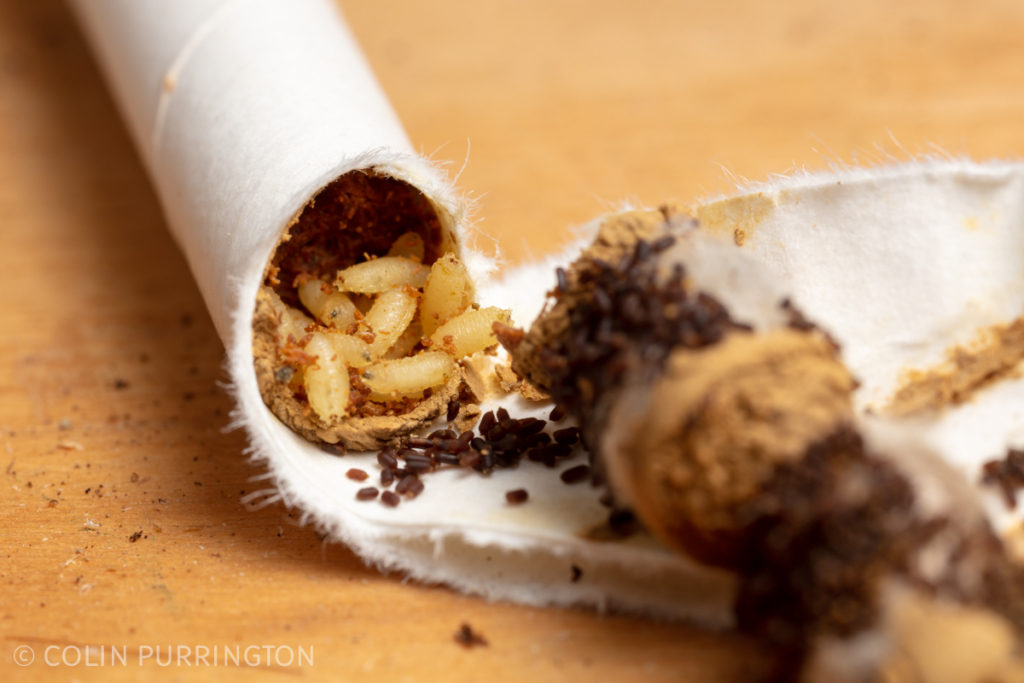 I had a half-dozen or so cells infested with the flies, so killing them removed approximately 100 individuals (below) from my local population. That won't eliminate them from my yard but at least my hotel is not part of the problem.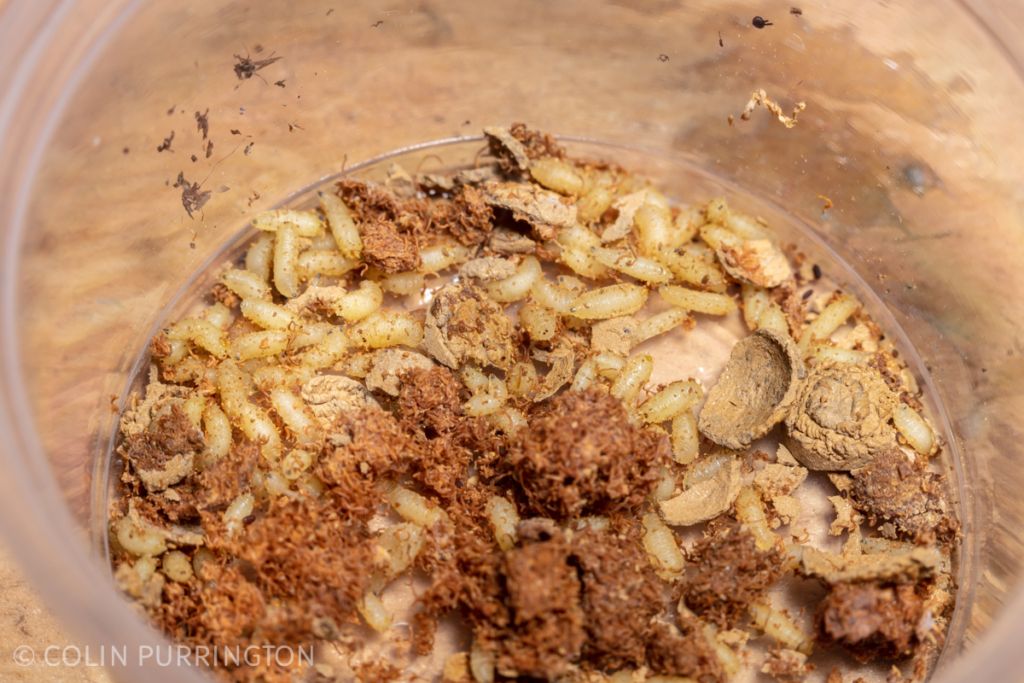 Here are photographs of the adult. They look like common fruit flies but are darker and considerably less skittish when you approach them — they are so chill you can often squish them with a finger (do that if you can). You'll notice them lurking around a bee hotel waiting for female mason bees to leave their nesting tube unguarded, then they'll slip inside and leave a load of eggs.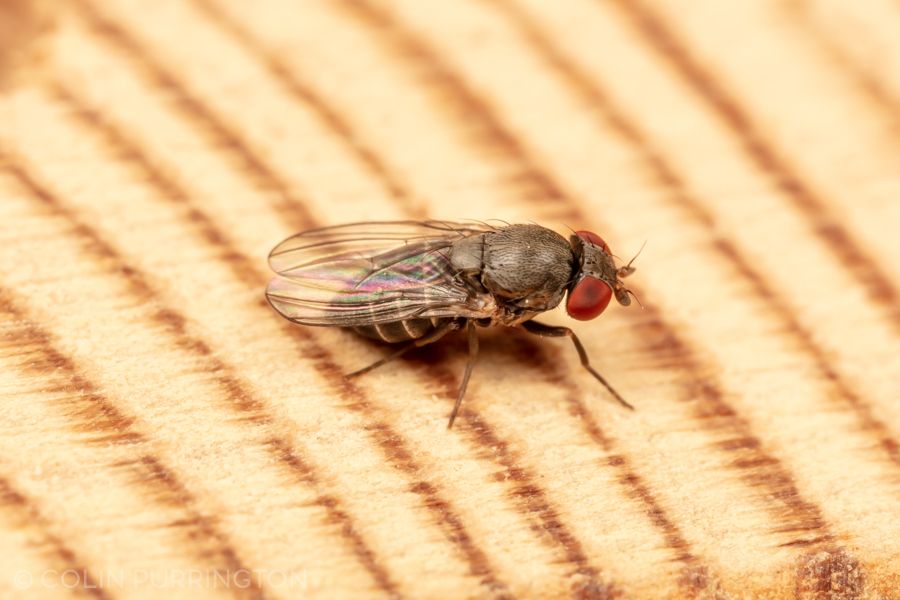 If you find Houdini flies at your hotel, please upload a photograph to iNaturalist so we can track their spread.
Below are mason bee cocoons, for comparison. You can clean off the frass and mud, wash them, then store outside in a way that protects them from birds and moisture. For details on all how to do that, see this page. If you store them in an unheated garage in a container, check them at least every day so that you can release them.