Below are photographs and descriptions of egg cases of the (native) Carolina mantis, the European (=praying) mantis, the Chinese mantis, and the narrow-winged mantis.
Carolina mantid (Stagmomantis carolina)
Carolina mantids (the only native species in my area) form relatively smooth, teardrop-shaped oothecae with a central portion that is lightly colored. Often found on tree trunks, rocks, and buildings.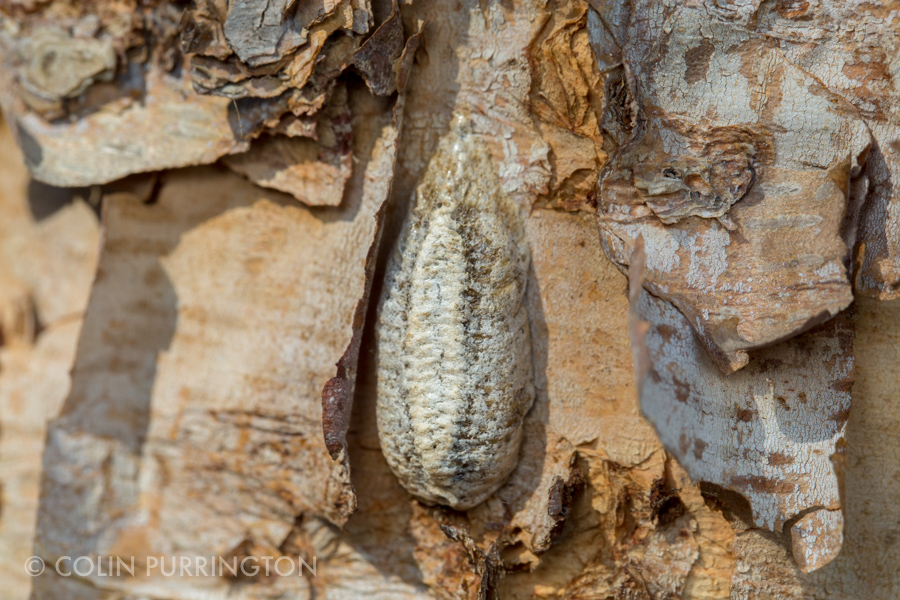 European mantis (Mantis religiosa)
These oothecae are somewhat similar to the Carolina mantis' but lack the alternating bands of color. Another common name for the European mantis is the praying mantis.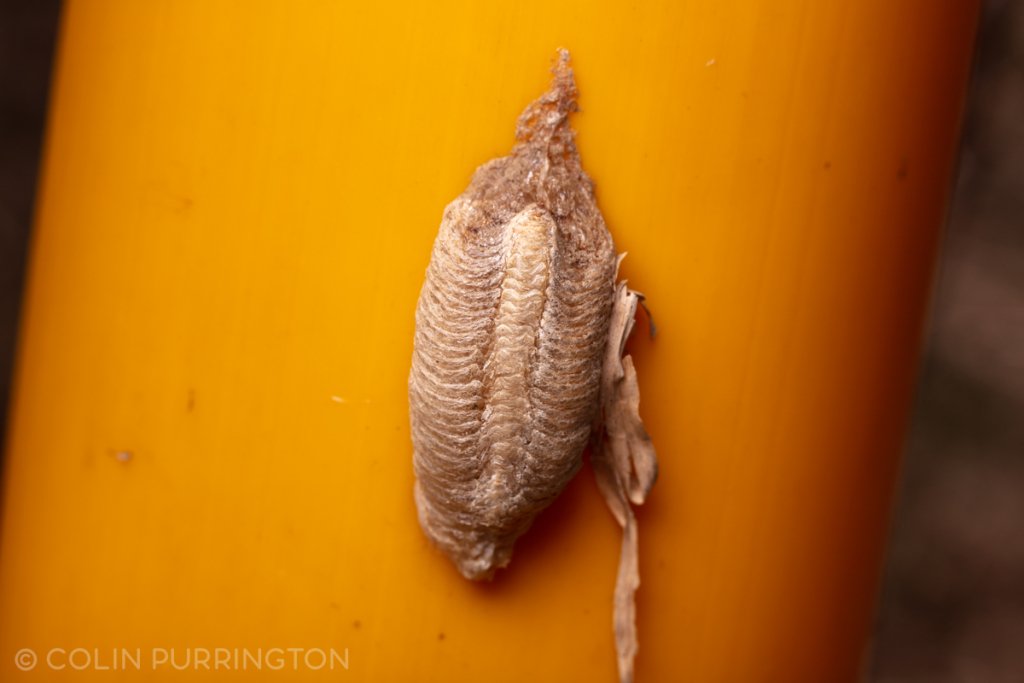 Chinese mantid (Tenodera sinensis)
Chinese mantid oothecae are typically roundish, roughly textured, and uniform in color. Introduced from Asia, as you probably guessed.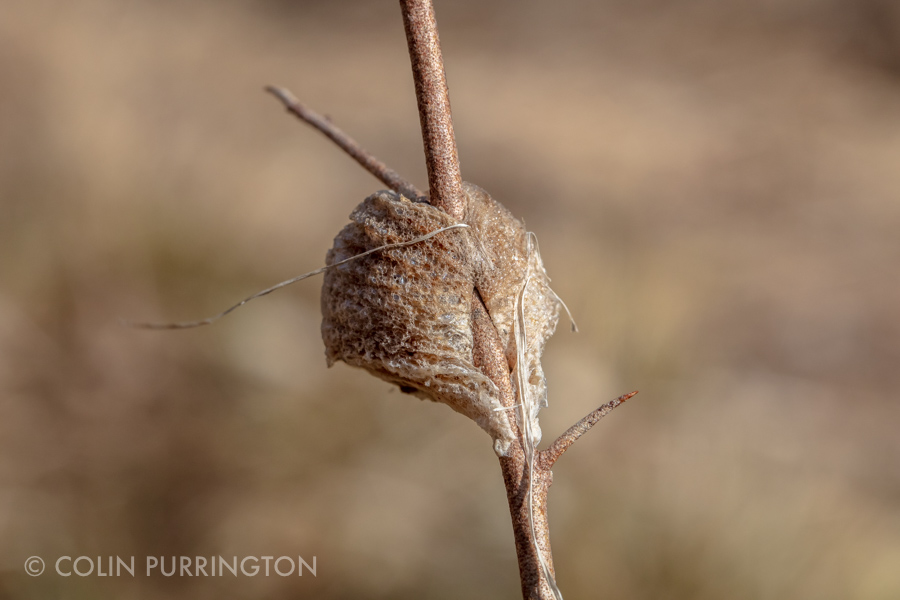 Narrow-winged mantid (Tenodera angustipennis)
Narrow-winged mantid oothecae are usually rather elongate. They are also seem to have red streaks, though the color seems to be most noticeable after they age a few months. Introduced from Asia, too.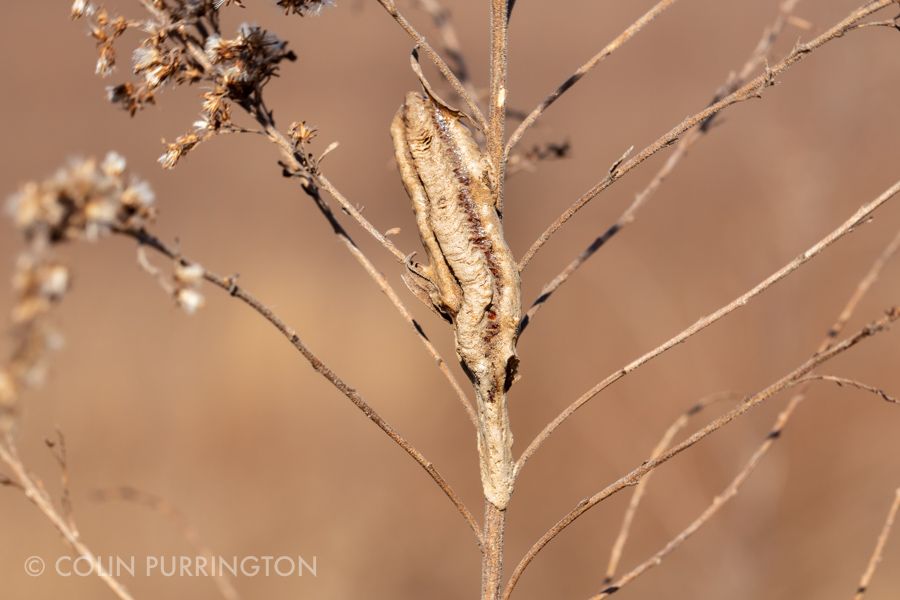 More ID help
For an excellent overview of all of these species, please see the Cape May Wildlife Guide's page on mantids. Please also see the excellent guide by Paweł Pieluszyński of the Brooklyn Bridge Park, especially because it includes an ootheca of the Asian jumping mantis (Statilia maculata) that is probably lurking undiscovered in Pennsylvania. If you need help identifying an ootheca, I highly recommend posting a photograph on iNaturalist. Not only will you get an answer from the iNaturalist community within a day or two, your submission helps scientists track the spread of invasive species.
What should you do with the non-native oothecae?
Invasive mantids eat butterflies, native bees, honey bees, small birds, and also the native mantid, so when you find egg cases, dispose of them. Here are some suggestions on how to do that:
Put them in a freezer for a week
Step on them
Give them to a neighbor who has chickens
Give them to local bird rehabilitation centers
Give them to a neighbor who has a pet tarantula, snake, lizard, or fish
Whatever you do, please not just relocate oothecae to some nearby field — that just transfers the problem to someplace where you can't see the problem.
But aren't mantids great for pest control?
Although it's true that young mantids consume a lot of insects, some of which might be pests, when mantids are fully grown they tend to camp out on flowers and wait for large butterflies and even small birds. Mantids are, of course, excellent for controlling butterflies and hummingbirds in case you happen to hate those animals.