Copulating pair of Taeniaptera trivittata, a type of still-legged fly (Micropezidae).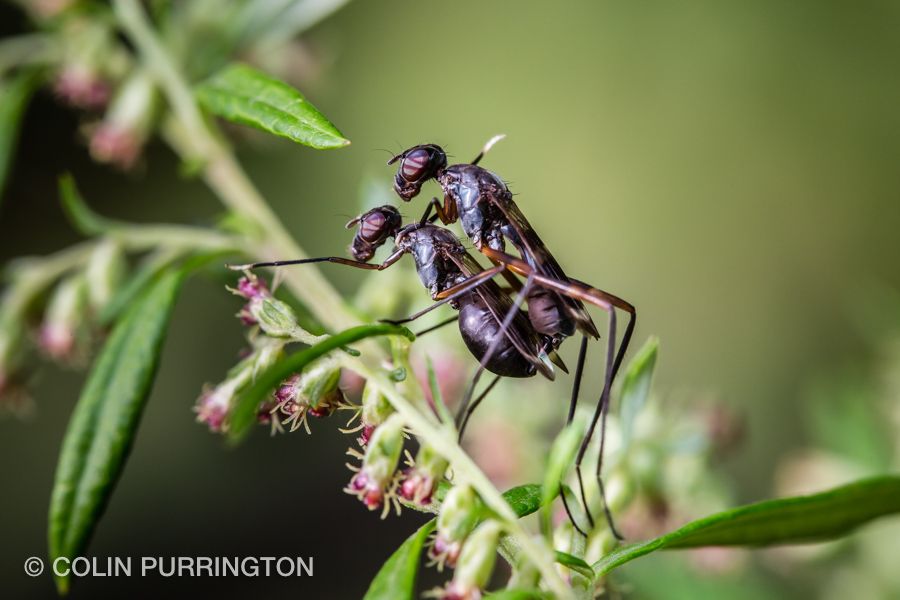 Males (or females, according to one source) apparently brush the eyes of the partner during mating, though this frame didn't capture that. When flitting around leaves they wave their white-tipped forelegs and look just like small ichneumon wasps. They have thin waists but the pattern on their wings makes them look even thinner, waspier. Known to feed on rotting Typha, which was abundant nearby (John Heinz National Wildlife Refuge, Tinicum, PA).
Thanks to John S. Ascher and John F. Carr on Bugguide.net for help identifying them.