UPDATE: tattoos are all gone. Sorry.
For giggles, I modified Charles Darwin's tree of life sketch and sent it to a company that manufactures temporary tattoos. If you happen to be model quality and would like to help promote science, drop me a line and I can send you one. I think it's good to have images like these show up during searches for "evolution" and "survival of the fittest" so that the public finds it easier to accept science.
I also dropped the image onto Redbubble if you need a sticker or laptop case (for example).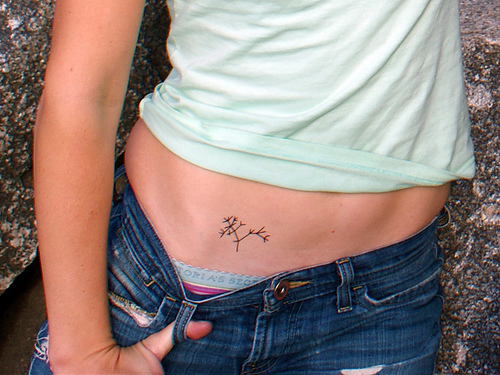 Here's Darwin's sketch, if you're curious: