Spartan Mosquito, Jeremy Hirsch, and the Bonner Analytical Testing Company are targets of a $5 million class-action lawsuit for falsely advertising that Spartan Mosquito Eradicators kill mosquitoes.
Here is my 2019 review of the device. The company is trying very, very hard to get me to take my review down.
Scientists have since confirmed that salt (the "active" ingredient) doesn't kill mosquitoes, and have confirmed that the devices do not control mosquitoes.
The lawsuit is currently in the discovery phase, which means that Spartan Mosquito is being compelled to provide the experimental results that backs up their efficacy claims. The defendants will surely have to settle before the case goes to trial.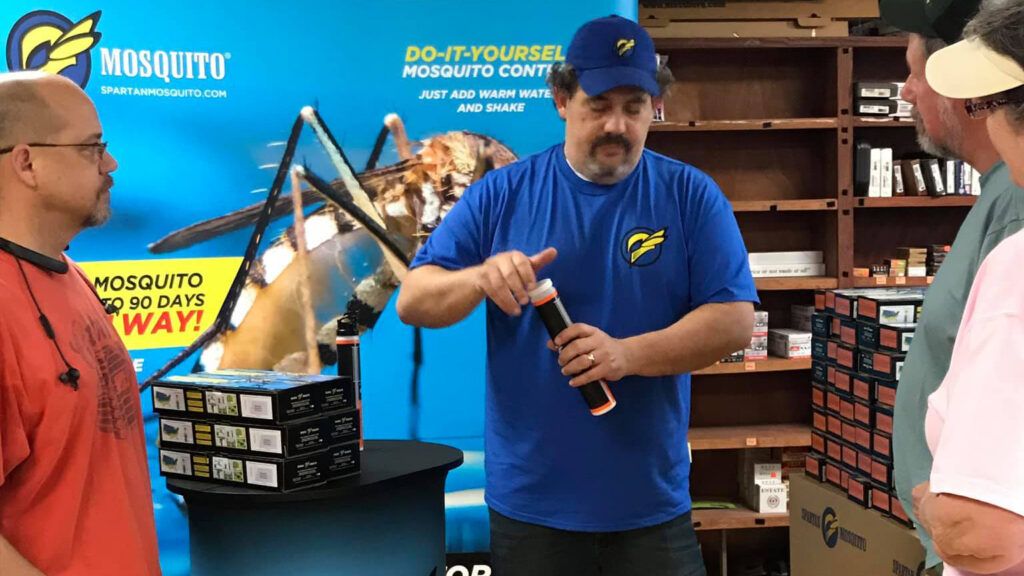 Documents filed in court
Here is the full listing of available documents. I link to several of the documents below, but if you'd like to receive any of the other documents, contact me.
May 2020
Select quotations from the complaint:
"… the Spartan Mosquito Eradicator is a complete scam."
"Product is ineffective for mosquito control because it does not kill mosquitoes or decrease mosquito populations."
"Defendants are well-aware that the Product is ineffective yet sell it anyway in pursuit of profit and in clear disregard for public health and safety."
"If Defendants' claim of having solved one of mankind's most vexing problems
and greatest health challenges using just sugar, salt, and yeast sounds too good be true, that is because it is."
"Defendants already know that the Product does not work. They have repeatedly
commissioned efficacy tests which found that Defendants' marketing claims were unsupported and that the Product did not work as advertised. However, they have suppressed publication of these findings using nondisclosure agreements and threats to the scientists involved in this research."
"… the Mosquito Illness Alliance has listed the Product as the first in their list of 'Myths/Scams (Products that do not work)'."
Spartan's founder and spokesperson, Jeremy Hirsch, has made personal threats to at least one scientist involved in this research in order to intimidate him out of publicizing the results of his research."
September 2020
February 24, 2021
March 10, 2021
March 22, 2021
Judge issues order denying the defendants' motion to stay discovery
March 29 2021
April 1 2021
April 23
Representation
Spartan Mosquito and Jeremy Hirsch (inventor, chairman of the board, spokesperson) are represented by Edward Boyle and Anna Dimon (both of Venable LLP). Bonner Analytical Testing Company (owned by Spartan VP Chris Bonner's dad) is represented by Rachel Bandli and Daniel Benson (both of Kasowitz Benson Torres LLP, a favorite of Trump and similar folks). Bonner Analytical is named in the suit because some of the experiments were conducted at the facility. The attorney who filed the class-action is Yitzchak Kopel. Mr Kopel seems to specialize on companies that make false mosquito-control claims.