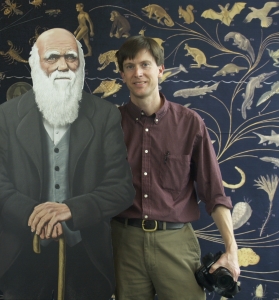 I maintain pages of gratuitous, sarcastic advice on topics such as designing conference posters, and controlling camel crickets in your basement. I know, pretty sexy topics.  Somebody has to do it.
And I take photographs. Here if you'd like to buy something for your wall.
Contrary to rumors, I never taught at Hudson University.  Hudson University is a fictitious, crime-ridden institution in the Law and Order series.  But I did teach at Swarthmore College for 14 years.  Swarthmore College is a small liberal arts institution in Swarthmore, Pennsylvania.  Among other highlights during my gig there: a student stole my keys while I was lecturing.
I've been hit by lightning, so near me is the safest place to be in an electrical storm.  In other news, I've been tear-gassed.
If you want to stalk me, I'm mildly active, some of the time, on the following sites:
Send me an email (if you want):

If you have no interest in communicating with me, but want to leave me beer money, there's a  link for that (if you're Mormon, you can specify that I should buy some milk, instead).