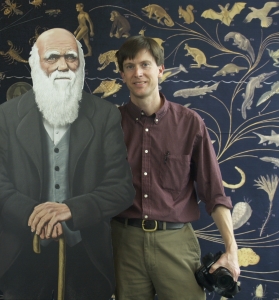 I blog about sciency stuff and photography, and maintain pages of gratuitous, sarcastic advice on topics such as designing conference posters, and controlling camel crickets in your basement. I know, pretty sexy topics.  Somebody has to do it.
In my prior life, I taught evolutionary biology at Swarthmore College (14 years). Contrary to rumors that I, in fact, started, I never taught at Hudson University, a fictitious, crime-ridden institution in the Law and Order series.
In other news, I've been tear-gassed.  Long story.
Photographs are here if you'd like to buy something for your wall.  If you need a photograph and want to hire me, make me an offer I can't refuse.  Not the threatening kind, ideally.
If you want to stalk me, I'm mildly active, some of the time, on the following sites:
Send me an email (if you want):