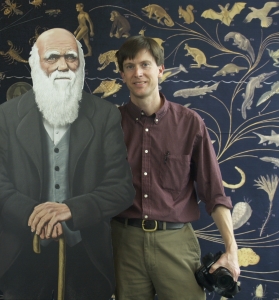 I blog about sciency stuff and photography (browse my photos, if you're curious), and maintain pages of gratuitous advice on topics such as designing conference posters, curbing the evolution of antibacterial resistance, and controlling camel crickets in your basement.
In my prior life, I taught evolutionary biology at Swarthmore College (yes, tenured and all that). In other news, I've been tear-gassed.
You can follow me at @colinpurrington on Twitter or on Linkedin.
Or send me an email